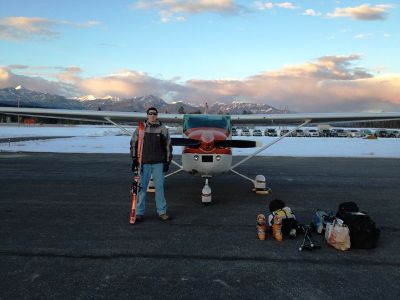 Located in the Four Corners region of southwestern Colorado in the imposing San Juan mountains, Pagosa Springs is one of Colorado's hidden gems. Known for its amazing hot springs, endless outdoor activities, abundant sunshine and a small town feel, Pagosa Springs offers something for everyone.  This unique western town has the perfect mix of natural beauty, diverse culture and western heritage.
Centuries ago, Pagosa Springs was the center of a dispute between the Navajos and the Ute Indians who discovered a mineral-rich hot springs on the banks of the San Juan River. They fought over ownership of the springs while both continued to use them. The Ute finally won control in 1866. The town's namesake came from the Southern Ute word "Pagosah" which means 'healing waters". Coveted for their legendary healing and restorative qualities, visitors can choose between three downtown bathing facilities that offer either indoor or rooftop tubs and pools.
In the summer months, the list of outdoor activities is lengthy. Raft, float or kayak down the San Juan River.  In May and June, the snow melt provides for the most whitewater action, while late summer offers a calmer float.  Hike, bike or horseback ride along peaceful mountain trails to local waterfalls and beautiful vistas. Pagosa is home to Parelli Natural Horsemanship headquarters.  Various stables and outfitters exist in the area that can provide horseback riding opportunities.  Anglers can find some of the best rainbow fly fishing in secluded lakes, nearby streams and reservoirs.  In town, Pagosa Springs is home to a variety of art galleries, live theatre, museums and cultural activities.
Surrounded by the 2.5-milion acre San Juan National forest, Pagosa provides endless opportunities for camping and 4x4 adventures. The forest service maintains a detailed facility, trail and OHV map. With fall's arrival, beautiful colors appear in the foliage as trees turn shades of orange, reds and yellows. The area is a popular destination for hunters, who harvest elk, deer, and other game.
In the winter, Wolf Creek Ski Area, a 30-minute drive from town, averages over 450 inches of snow each year thus claiming the most snowfall in Colorado.  This family-run and friendly ski resort with 1600 acres of varied terrain is known for powder snow, short lift lines and affordable family fun. . Reduced-priced tickets are available for Local Appreciation Days (no ID required).  Snowmobiling, cross-country skiing and snowshoeing are other popular winter activities.
Pagosa Springs is the perfect gateway to explore scenic areas and sites of interest such as Chimney Rock Archaeological Area, Navajo State Park and the eastern Weminuche wilderness area.  For golfers, there is also a championship 27-hole golf course. Families can also enjoy disc golf and miniature / putt-putt golf. The area offers hotel, resort, and dining options for all tastes and budgets.  This out-of-the-way Colorado town, about 275 miles southwest of Denver and 25 miles north of the New Mexico border, awaits your next outdoor adventure or relaxing getaway.
Airport Info - Pagosa Springs
Pagosa Springs has a full-service FBO located at

one of the most beautiful airports in America
FAA ID: PSO (ICAO: KPSO)
Lat: N37º16.65'

Long: W107º03.35'
Elev: 7664'

ARPT Frequency: 122.7
AWOS: 127.175 (970-731-0365)
Information Provided by Airport Manager
General Airport Info:

APT Website URL: http://www.stevensfield.com/

Hours Attended: 8:00 AM to 5:00 PM

Dist to Town: 4 miles

Snow Removal Hours: 8:00 AM -5:00P

Windsock Locale:  North and South End

Transient Acft Parking Locale: A3 ramp north of FBO

Tie-downs provided: Yes, In the winter tie downs are removed for plowing.

APT Webcam URL: On Airport homepage or http://airportview.net

FBO NAME: Avjet Corporation

Contact # 970-731-2127

FBO Website URL: http://avjet-colorado.com

FUEL:

Full Service Fuel Hours: 8:00 AM to 5:00 PM ($50 after hour fee)

Self Service Hours: 24hrs

Payment: Credit Card (Cash for FS)

Fuel TypeAvail: 100LL/ Jet A

Discount: N/A

Additional:
Aircraft Services: Hangar, Battery Start, Engine Preheat, Oil

Courtesy Car: Yes

Keys Located: In FBO

Car Hours Avail: 8:00 AM - 5:00 PM - 2hr max use

WiFi Avail: Yes

Password: letmeinplease

Computer Avail: Yes - Computer room in FBO

FBO Restroom: Yes

Overnight Parking Fee: Single engine parking is $7 outside,
                                      Hangar rate is $42/night or 190/week

Facility/Lndg Fee: Only aircraft over 12,500lbs

Cell Phone Reception at airfield: Limited

Landline / Courtesy Phone Avail: Yes

Preferred calm wind RWY: Runway 19

Overnight/Long Term Rental Car Avail: Enterprise 970-264-0156
                                                                 Budget 970-731-4477

Local Taxi (car shuttle): Wilderness Journeys 970-731-4081
Noise Abatement procedures:
Runway 19 is Stevens Field preferred landing runway for noise abatement.  The
Stevens field prevailing wind is from the south which also supports landings on
runway 19.   Stevens field asks that all aircraft use the full length of the runway for
take off, and that during departure, aircraft climb at best rate to at least 1000 AGL,
making a reduction in power as soon as safely possible.  When runway 19
departures leave airport property a left turn to the south east will take aircraft
around Stevens Field most sensitive noise area directly south of runway 19. 
Stevens Field recommends that arrivals delay descent to pattern altitude until
necessary then use a standard left hand traffic pattern.  Safety is Stevens Field
first priority and nothing in this policy is meant to override safety of flight
Runway Info - KPSO
RWY HDG: 01 / 19
RWY Dimensions: 8100' X 100'
Camera pointed Northeast towards Wolf Creek Pass across the runway.
Current View of Pagosa Peak and north range of San Juan Mountains. Camera points north.
Camera pointed East towards Alamosa.
Camera pointed West towards Durango, CO.
View of the Main FBO Ramp. Camera pointed Southeast.
Recreation & Camping
Camping Allowed on-field: Yes (Limited - Check with FBO) 
Restroom: Yes - 24hr

Restaurant on Field: No

Within Walking distance: No
Water Available: Inside FBO

Nearby Breakfast Recommendations:
The Rose, Plaza Grille


Boulder Cafe

Colorado Cafe

Nearby Lunch/Dinner Recomendations:
Plaza Grille

Nello's

Ramon's

Economy Lodging Recommendations:
Alpiner Lodge

Bristol Hotel

Nordic Lodge

Mid-Range Lodging Recommendations:
Mountain Landing 970-731-5345

High Country Lodge 970-264-4181

Pagosa Inn & Suites 970-731-3400

Hillside Inn 970-731-5101

Resort / Destination Lodging:
The Springs Resort 970-264-4168
Attractions Nearby: Hot Springs, Wolf Creek Ski Area, Rocky Mountain Wildlife Park