How to Support Recreational & BackCountry Efforts in Colorado

Colorado's backcountry options are growing, and so is our need to finance
maintenance and improvements at these sites!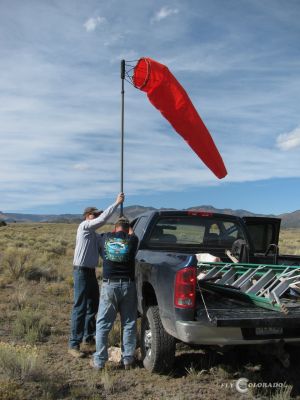 Maintaining our growing backcountry inventory is a challenging task, and we are reaching out to pilots across the state as we'll need your contributions to continue this work. PLEASE consider a generous financial gift towards our efforts in the Colorado backcountry. All donations are handled by the Colorado Pilots Association which oversees the distribution of funds to backcountry/recreational airstrip projects.
The Colorado Pilots Association has already funded several improvements, including fire rings, picnic tables, vegetation control, rodent control, shades, and even Port-A-John facilities at events. With our growing inventory of airstrips comes growing needs, for example, new windsocks and rolling of the runway at Morning Shadows airstrip, runway rehab and windsocks at the La Garita Ranch site, signage, and continued vegetation and rodent control. 
While your membership donations support all the CPA's efforts, 100% of donations given here will go to backcountry efforts! CPA & CORAC board members and volunteers are just that, volunteers; your donations go to actual expenses and not salaries.
Below is the link to donate with through Paypal.  

Or, if you would like to send payment by check, please mail your check to:
Colorado Pilots Association